~ SIKU ~
AKC GCh Ch / UKC GrCh BIMBS / INT'L Ch Wintersun's Siku Kaskae, RE, MX, MXJ, OF, RATS, CGC, TKA, VC, VCX
Dam: INT'L Ch./AKC Ch./UKC Gr.Ch. Wintersun's Divine Radiance (see Vina)
Sire: AKC Ch./UKC Ch. Kiva's Tumoki Susmatakni (see Tumoki)
Siku is co-owned by Lenise Redding and Tammy Powers and lives with Tammy in Smyrna, Tennessee, where he finished his Grand Champion conformation titles and multiple agility and other performance titles.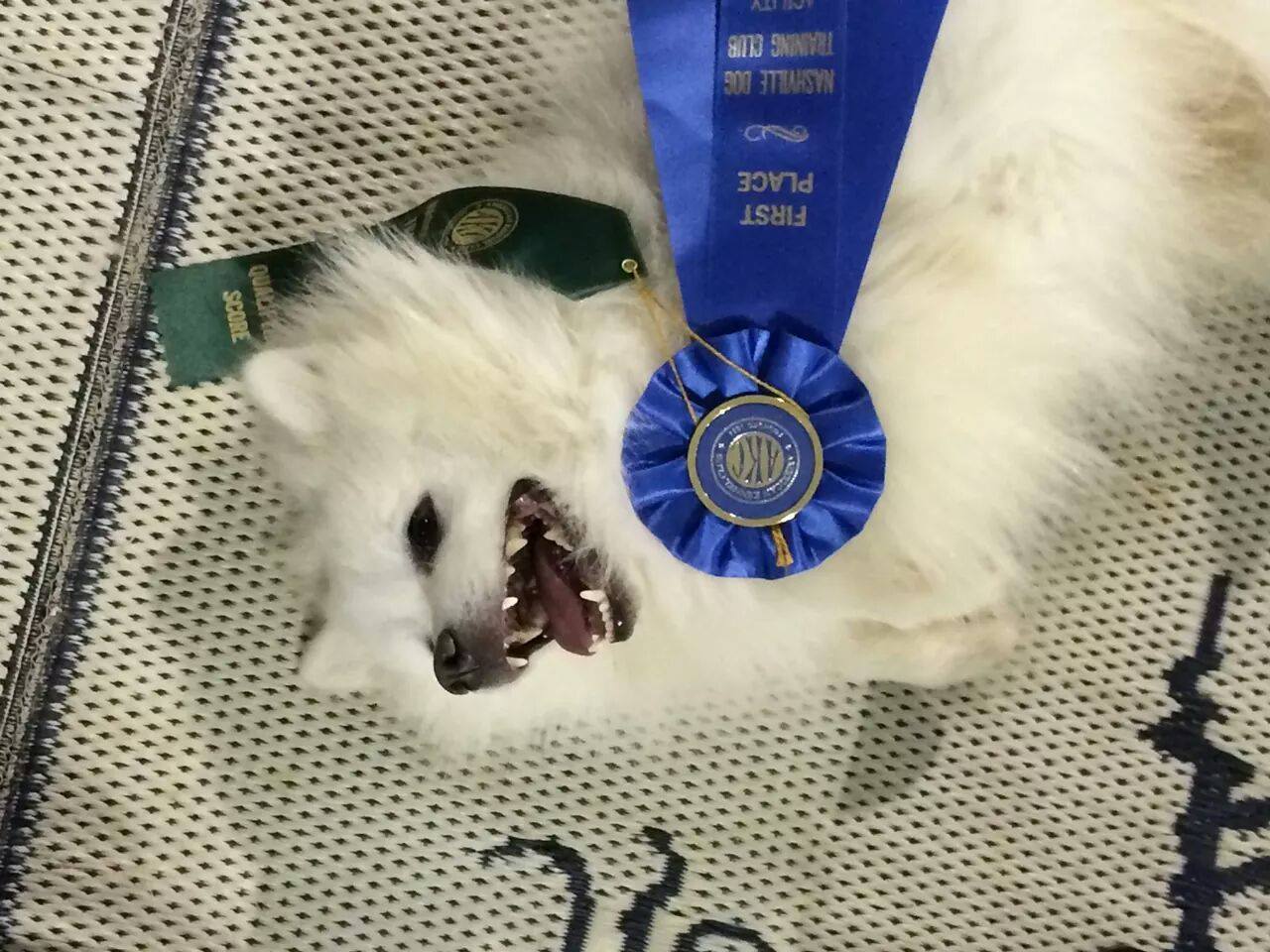 * * *
At almost 9 months of age he finished his UKC Championship in Albany, Oregon. This was only his second weekend out, and he won Best of Breed, Group 1 and Reserve Best In Multi-Breed Show.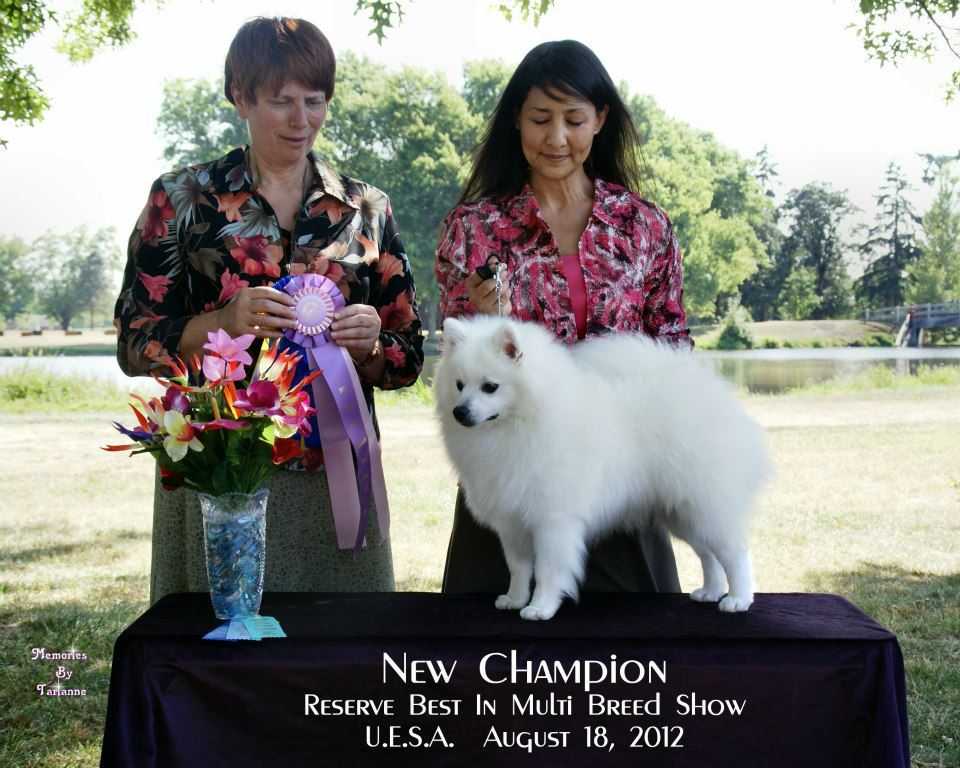 * * *
Here he is at 8 months of age in Longview, Washington - his first shows!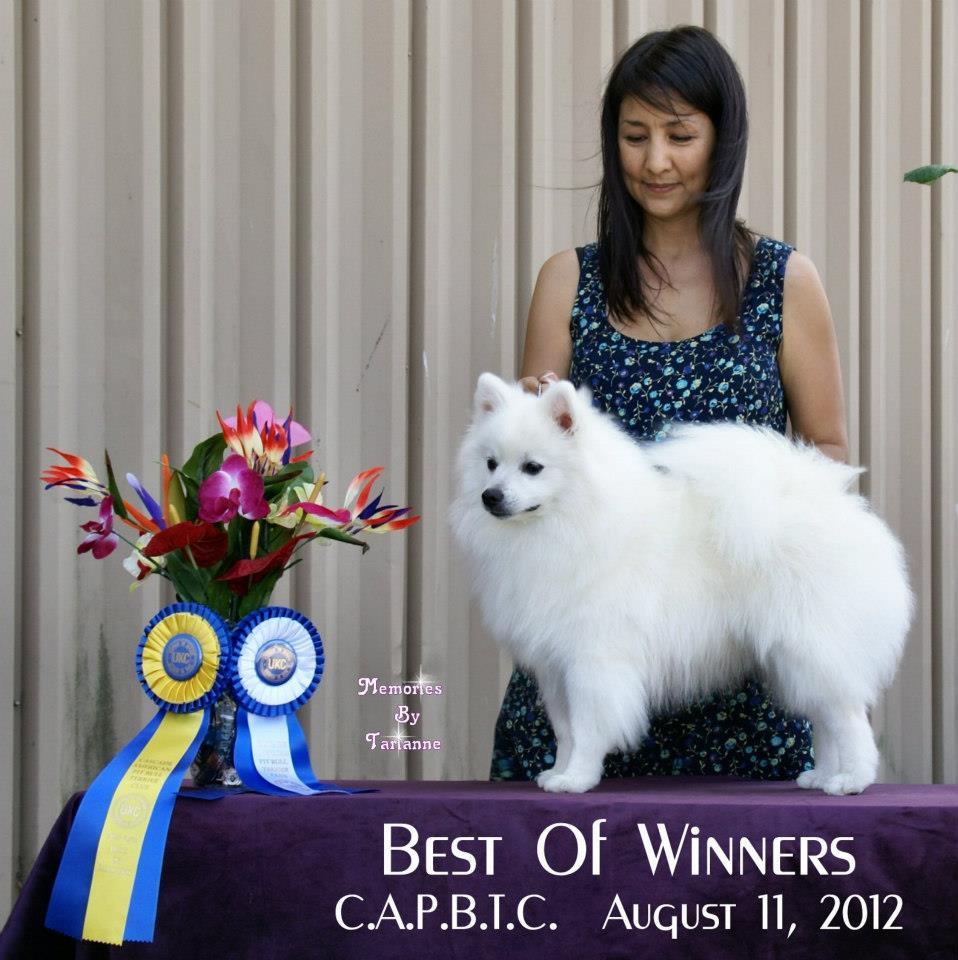 * * *
9 months old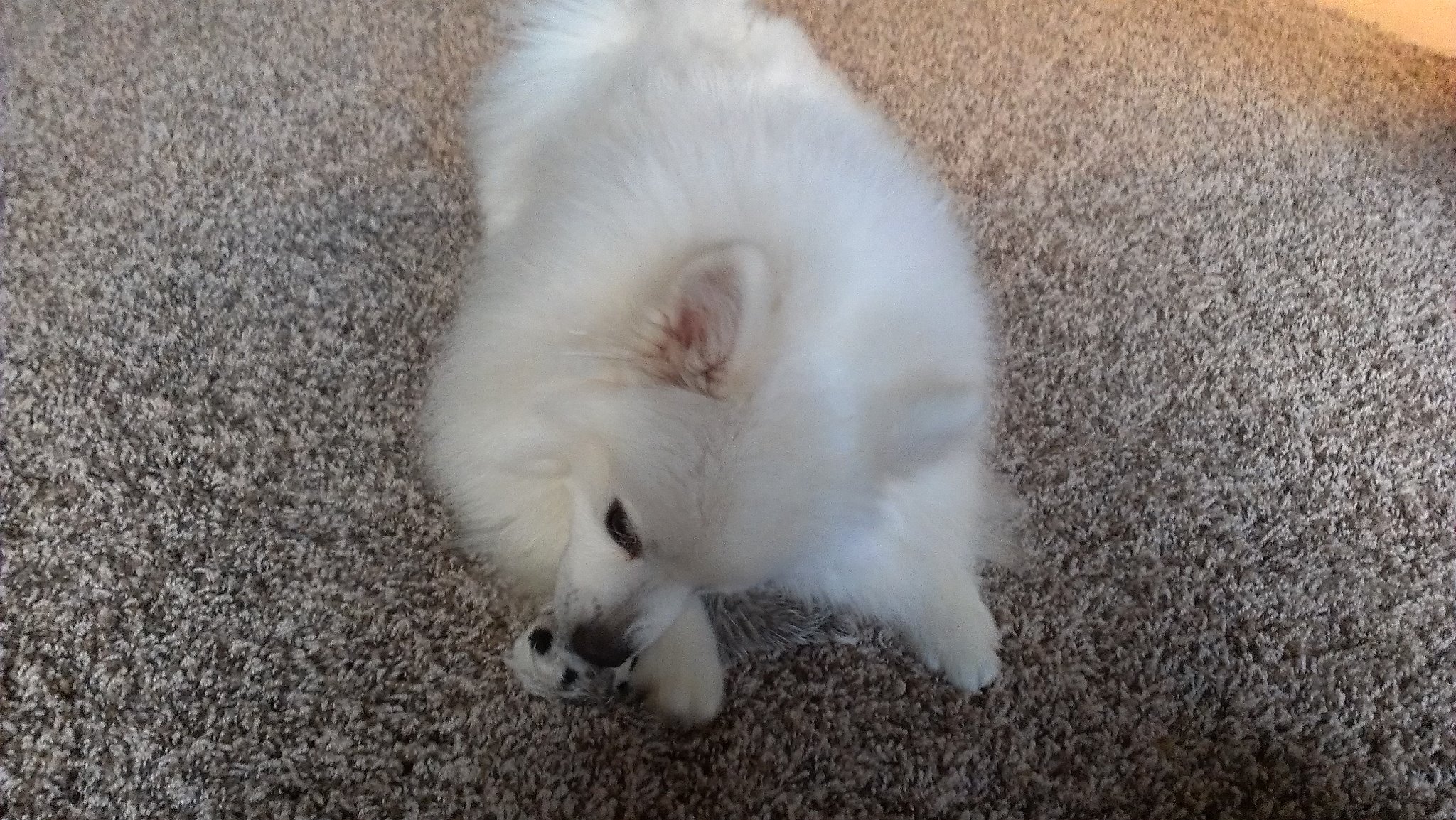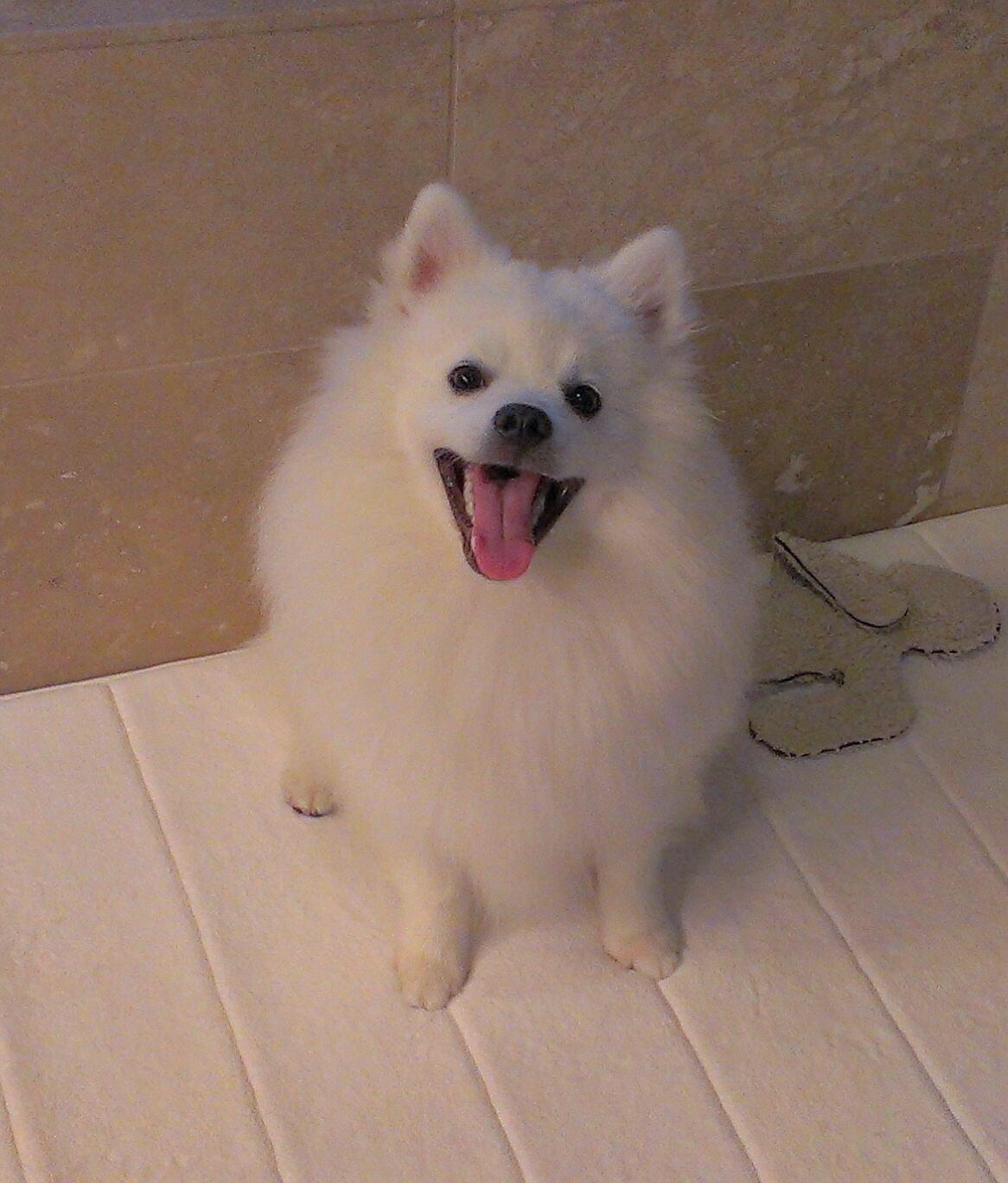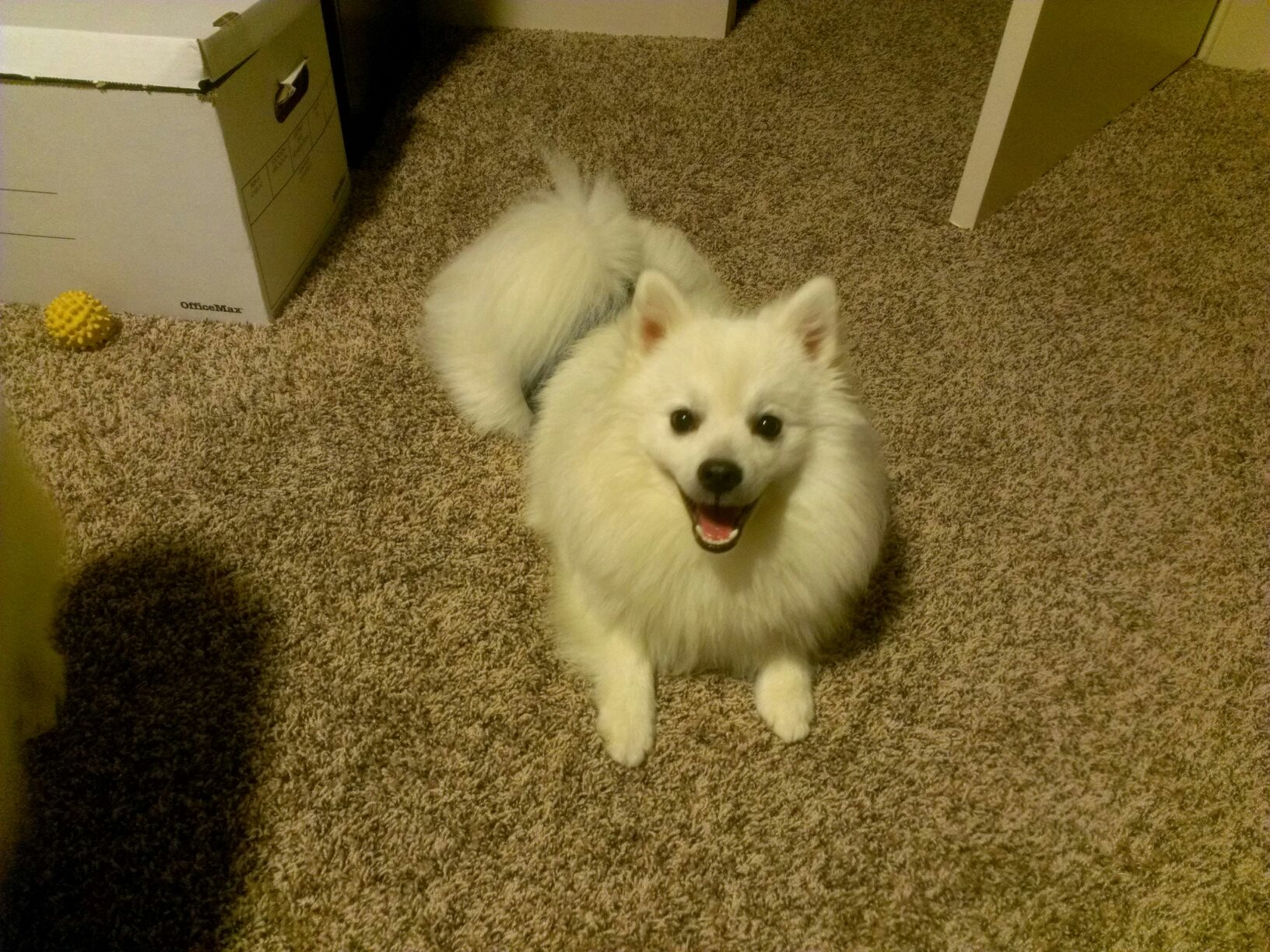 * * *
8 months old at the airport, when I brought him home getting him back from his first owner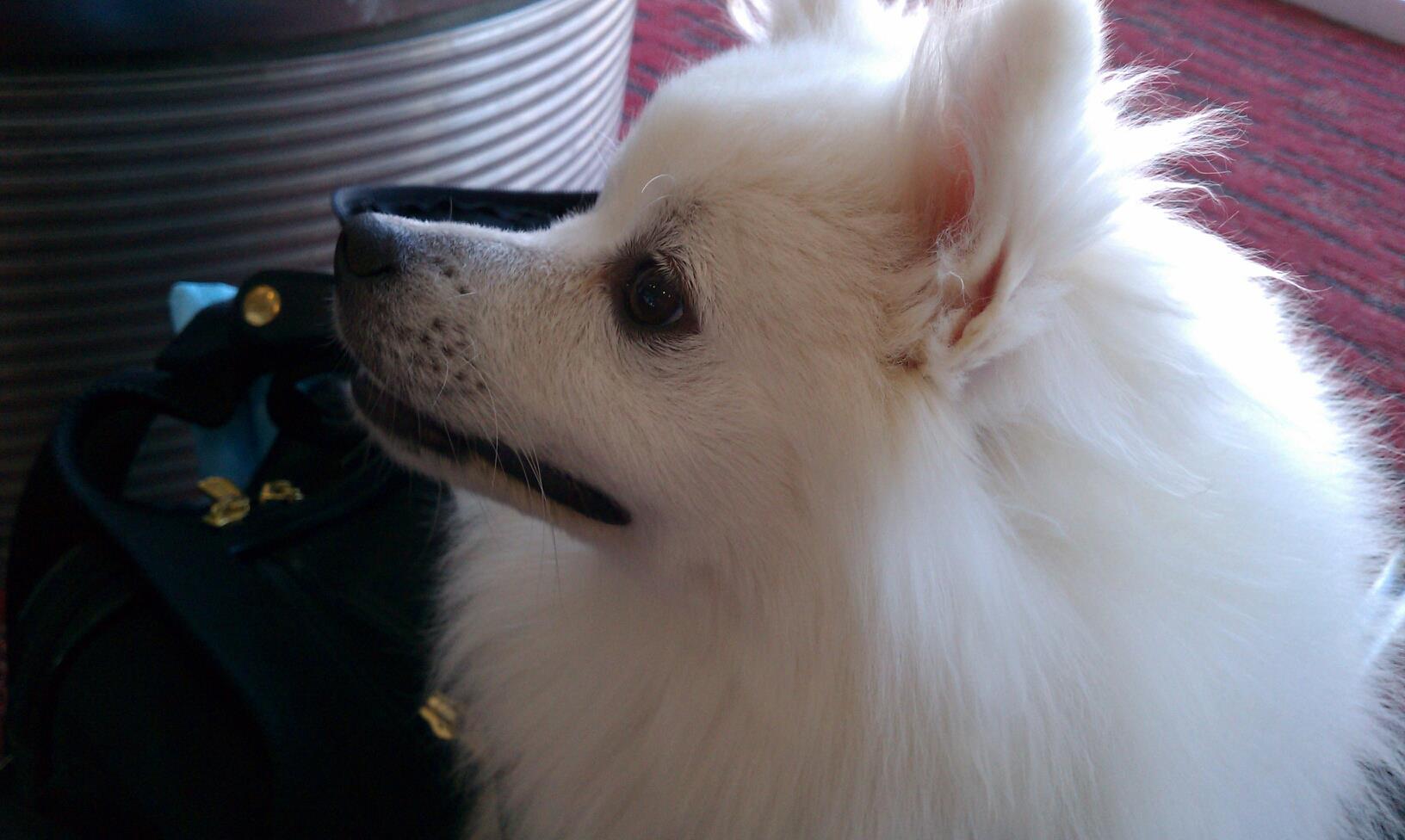 * * *
See Siku's baby pics
* * *
Home My Dogs Puppies Eskie Links Email Me
©2011-2018 Wintersun Eskies and Lenise Redding